Kentucky Food Continues Its Marvelous Journey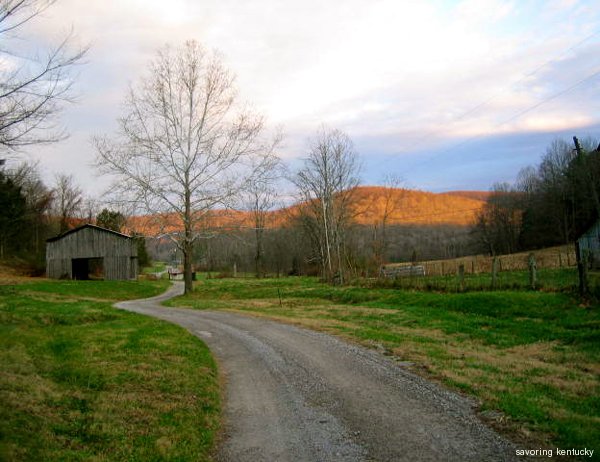 Congratulations: Food and Wine magazine chose Stella Parks, pastry chef at Lexington's Table 310 and blogger at BraveTart, Serious Eats, and Gilt Taste, as one of the magazine's first quintet of Best New Pastry Chefs. Read in Stella's own well-written words what it was like to get The Call about winning this designation.
More Congratulations: The James Beard Award committee included three Kentucky chefs and two restaurants among its most recent nominees (hat tip Insider Louisville):
Anthony Lamas, Seviche, Best Chef, Southeast
Edward Lee, 610 Magnolia, Best Chef, Southeast
Ouita Michel, Holly Hill Inn, Best Chef, Southeast
Harvest, Best New Restaurant
The Oakroom, Outstanding Service
Appreciation: Transylvania University's office of sustainability hosted a successful first-ever Local Food/CSA Fair, featuring farms, markets and others interested in local foods and farms. The event promoted Community Supported Agriculture (CSAs) as ways to buy top-notch, fresh, local food directly from the people who grow it. Savoring Kentucky applauds this work and Angela Dossett, Transy's Sustainability Coordinator, who made it happen.
Opportunity: If you want pawpaws declared Kentucky's official State Native Fruit Tree, you can support the effort now underway in the Kentucky General Assembly. Fellow Kentucky food blogger Beth Dotson Brown has the crucial information here.
Anticlimax: No satisfaction for people who were interested in the recipe for (it turns out) Nutty Gingerbread Cake with Toffee Sauce, shown here. I learned after I posted the story that the recipe came from Paula Deen, most likely from her magazine at Christmas, 2011. As a subscriber to the Food Blog Code of Ethics, since Ms. Deen has not made the recipe public online (as far as I can tell) I won't be sharing it here. Find a friend with the magazine, and stop giggling about food bloggers having ethics!
Consolation: There is a bit of solace, at least for people living near amazing Au Naturel Farm in Smith's Grove, Kentucky: beautifully grown "high tunnel" baby ginger! Imagine adding this freshness to our mixing bowls when we make gingerbread, Molasses Crinkles and other ginger-ish foods. Fellow Kentucky food blogger Joyce Pinson recently stated a preference for using fresh ginger in Sorghum Sugar Cookies.
Whir of the rotary beater to Au Natural owner and grower Allison Weidiger, who sent the gingery news to Savoring Kentucky: "We should be harvesting by mid-September. We raised about 225 pounds in 2011, plan for 800 or so in 2012 plus turmeric and galangal. High Tunnels rock!"