Is the Purpose of Gourds to Delight?
Kentucky's gourds this year seem even more exotic than I remember. These are not dipper gourds or birdhouse gourds. These seem to exist only to make our eyes lighter and our hearts softer from the sheer wonder, beauty, and silliness of their looks.
They grow by the bushel, apparently finding this year's late season dryness quite to their liking.
Hmmmmm.....beauty is not the first word that comes to mind here, but wonder -- yes, we still have plenty of wonder about this gourd, so unashamedly warty .
A pumpkin look-alike -- or really a pumpkin?
These add flares to the warty theme.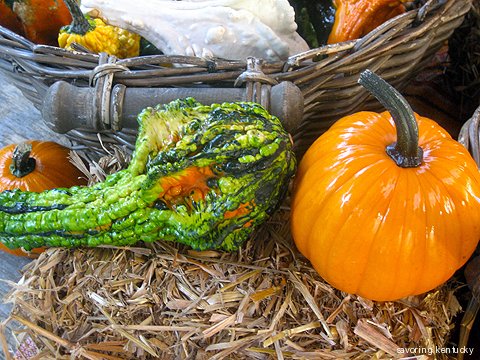 Jolly greenish beast wants to stay close to prim beauty.